When publishing your website, you should consider different web hosting services and companies. Web hosting is an online service that acts as a foundation for your website or application. It is like you are renting a place where you can store the files and data that enable your website to work properly. Web hosts utilize servers that ensure your website is running smoothly all the time for everyone who visits it.
The web host is supposed to take care of the #server, its #security, #speed, and so on.

There are a number of different hosting types that you can choose from depending on what you want and need. The most popular options are shared hosting, VPS hosting, cloud hosting, WordPress hosting, and dedicated hosting. When you are first starting out, it might be better to go for the hosting that is the simplest and easiest to use, so you can upgrade when your traffic and visitor count increase.
Different types of hosting explained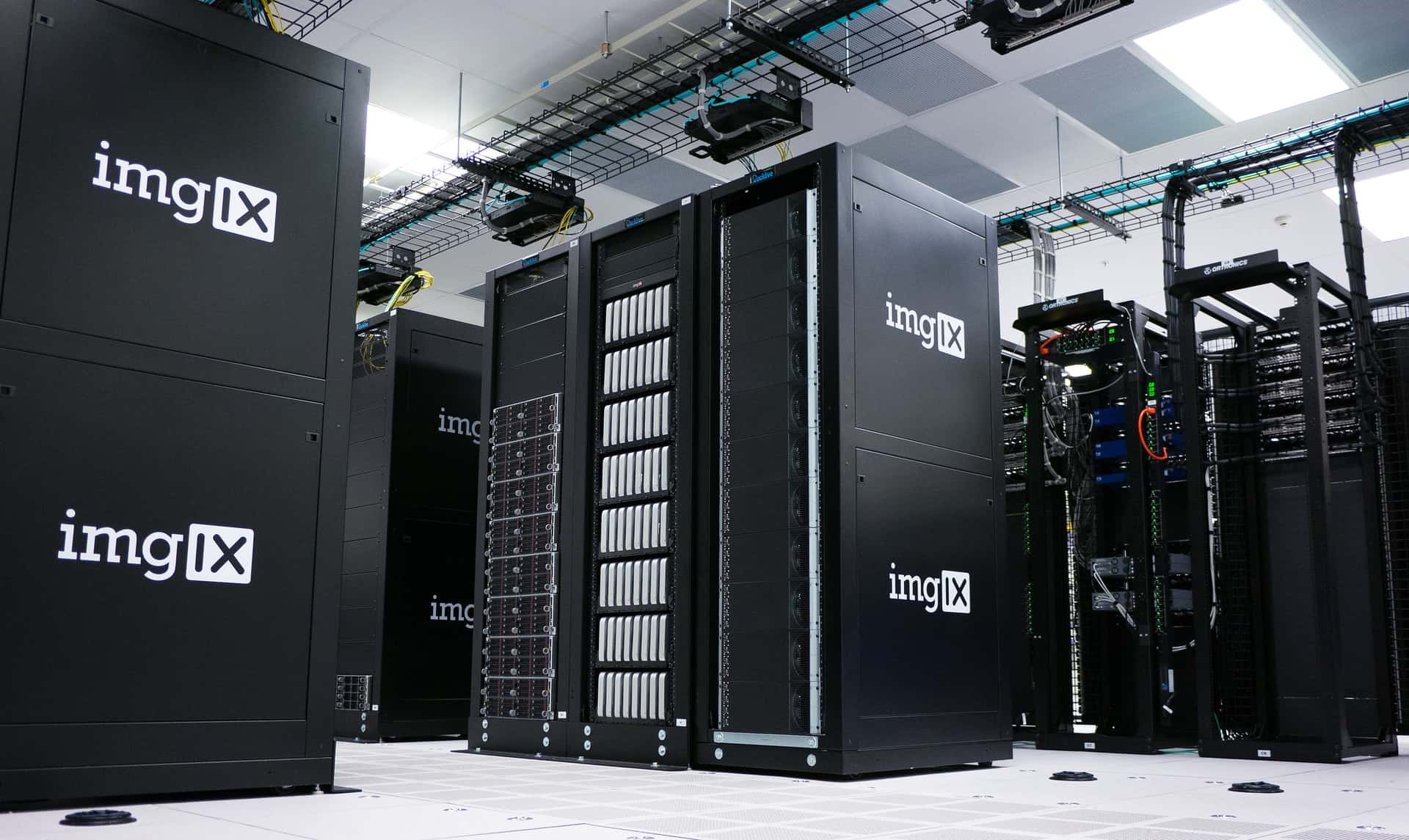 With shared hosting, you share one server with other clients. The benefit of this is that it's a little cheaper since you share the cost with the other clients. However, you also have to share memory, disk space, CPU power, and so on. It's a great option if you have a small business or a personal blog.
VPS hosting or Virtual Private Server still means you are sharing the server with other clients, but your web host assigns you a separate part of the server just for you. So you are still sharing, but you get a reserved amount of space and memory.
Next, if you are using cloud hosting, you are provided with a cluster of servers, each of which has your files and resources. This kind of hosting is especially reliable because in case one of your servers is experiencing downtime, the traffic is automatically routed to another server in that cluster. So if you have a website that gets a lot of traffic and tends to be busy, this is the perfect option.
WordPress hosting, as you can maybe guess, is made with WordPress website owners in mind. Its servers are created specifically for WordPress and it comes with pre-installed plugins that will help you with things such as caching and security. So, because this type of hosting is dedicated to WordPress, your site will load faster and you'll have fewer problems with general management. It also doesn't cost much and is very beginner-friendly and easy to install.
Finally, we have dedicated hosting that provides you with a server that is for your website only. With it, you are flexible in terms of managing your website the way you want. The whole hosting environment, system, and software are completely up to you. Basically, it's as you have your own on-site server with the addition of professional support. You might say it's the best of both worlds, but the cost matches the abilities and power of such hosting. Thus, it's oriented towards established large businesses with a lot of traffic.
Once you have chosen a hosting type that is perfect for you, you have to get a domain name. The domain name is your website's address while the hosting is the space allocated for your website. You can purchase a domain name, or if you already have one, you can simply transfer it to the hosting provider of your choice.
Now that we have covered what web hosting is and what kinds of hosting there are, keep on reading to find out about a company where you can find a hosting plan for yourself, whether you are a beginner or an experienced business owner.
HostArmada overview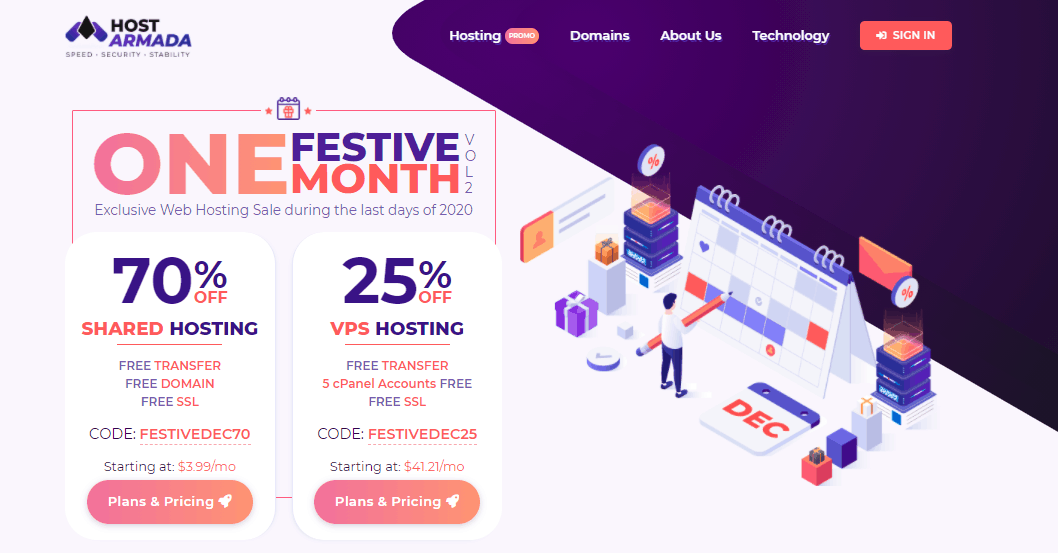 HostArmada is a web hosting company focused on providing fast, secure, and reliable web hosting services. The crew behind HostArmada believes in being transparent with its customers by making them aware of their services and the general idea behind the company. Plus, they are available for answering any questions and uncertainties.
They are constantly testing new ideas and implementing new tactics and improvements to assure that their service is progressing and evolving instead of staying stagnant. The customers and their experience are the number one priority for this company and that's why they are sharing their wisdom and experiences as well as putting out useful guides, tricks, and posts.

With any HostArmada plan you get, there are no cancellation fees meaning you don't have to pay any additional charges if you decide to cancel your subscription. They offer a 45-day money-back guarantee and a free one-time transfer service for your website. So you can try it out and explore all the features, and if you don't like what you see, you get your money back, no questions asked.
Now, let's look at what exactly HostArmada offers.
Cloud SSD Shared Hosting
HostArmada maintains a low number of clients on a server which allows for a low server load and optimal site performance. Meaning you don't have to worry about your website lagging because of too many clients using the same service.
It is incredibly easy to install using the 1-click Application Installer. Your website will be automatically backed up daily to prevent any mishaps or incidents. And thanks to an intuitive caching mechanism, the websites will load even faster and allow for even more visitors on smaller and cheaper plans.

HostArmada uses native SSD drives that are combined with battery-powered RAID controllers and implements a user-friendly and reliable control panel.
There are three plans you can choose from, Start Dock, Web Warp, and Speed Reaper. The plans share some features such as free domain register or transfer, Default Hosting Perks, and Prepare for Launch Perks. With Web Warp, you also get Warp Features Perks that include 3 website transfers, unlimited addon domains, and more. Speed Reaper also includes the perks we already mentioned with the addition of Speed Reaper Perks which include 3x fewer clients per server and LiteSpeed webserver. It also offers Dynamic Caching.
HostArmada Cloud SSD Shared Hosting is also integrated with most of the Opensource scripts such as WooCommerce, Joomla, Magento, and more. For every Opensource application, HostArmada offers a number of features.
There is free application transfer in case you lose a file and don't want it to cause downtime for your website which could lead to a loss of customers.
Also, you don't have to install visual themes on your own and can focus your time and energy on other things because the technical support crew will do it for you, in a matter of minutes.
The process of installation can be complicated sometimes and if you don't feel up to it, don't worry. Plus, any theme updates will be done by the technical support crew, without any data loss, and with maximum update success.
There is also an option to expand your Opensource in functionality thanks to modules and plugins.

When it comes to service management, HostArmada once again comes to the rescue, with a client dashboard that is intuitive and easy to use. Through the dashboard, you can easily take care of every aspect of the service. The focus here is on accessibility and simplicity, having everything in one place so you can locate everything effortlessly.
Every time you purchase a new service, it will be visible in the My Services section that contains all the necessary information. From each of the blocks within My Services, clients are able to perform different operations with Active Services.
Next, there is Domain Management where you can register or transfer a new domain name that will be listed on the interface ready for full management.
Lastly, if any client has any questions or doubts, they can request assistance whenever they need it via the ticketing system.
WordPress Hosting

When it comes to WordPress, HostArmada helps you with both the launch and the transfer of your site. They will register a free domain name for you and renew it for as long as you are their customer. Similarly, once you transfer a domain, it can also be renewed as long as you are still a customer.
They will install your WordPress, theme, and plugins, so you can just sit back and relax knowing you are in good hands. Moreover, they offer free SSL installation and renewal as well as tutorials on everything WordPress related.
Data Centers
To assure fast connectivity and availability, HostArmada uses a network of data centers. They can be found in California, Texas, New Jersey, Ontario, London, Frankfurt, Bangalore, Singapore, and Sydney.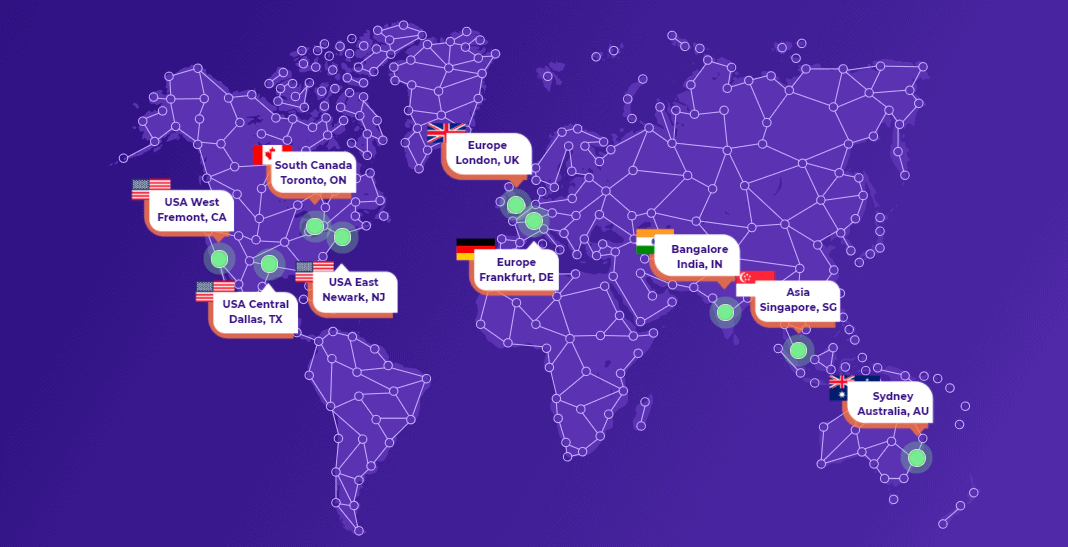 All of HostArmada's cloud-based services are built on industry-standard hardware components which, with the help of KVM virtualization, provide up to 99.9% uptime for their customers' website to ensure there is no data loss if there happens to be a failure regarding components. The cloud infrastructure that they utilize allows for the replacement of each component without affecting hosted websites.
They maintain a high-speed network that has two layers, internal and external. The internal layer is used for the local communication needs of the servers while the external one acts as a high-speed remote network that connects all the websites with their visitors.
Having a high-speed network allows for the utilization of stability and speed that the cloud infrastructure offers.
Speed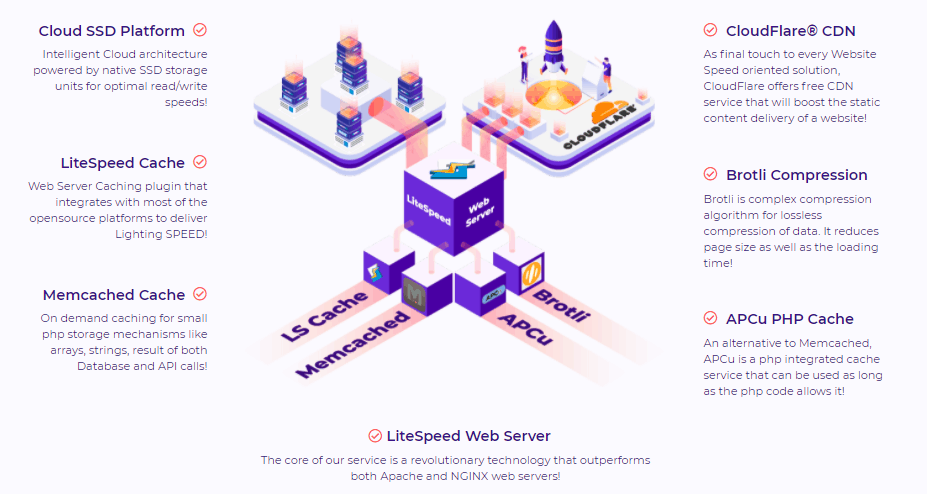 I think you already know that having a fast loading website is one of the most important things. A website that loads in less than a second will rank higher in search engine results. Speed also improves the user experience and increases traffic.
HostArmada implements two server setups that will ensure your website is as fast as it can be, and you can choose which one fits your wants and needs better.
The servers are Nginx and LiteSpeed. They are two of the fastest and most reliable server types available and whichever one you choose, will reduce website response time, minimize server load, and increase traffic.
In addition, they use pure SSD drives to maximize performance and the latest and most stable MySQL and PHP versions.
Security

Security is also one of the things that shouldn't be taken lightly. Nobody wants to spend hours and hours building a website only for it to be corrupted in some way. HostArmada keeps your website secure by fast patching any security vulnerability as soon as you report it. Daily backups are offered in every hosting plan to make sure your files are not lost in case of an emergency. Also, with User Account Isolation, you can be sure that users of shared hosting plans won't interact with one another.
Security efforts and tools are separated into two fleets, Web Server Security and Environment Security. Web Server Security is responsible for every security aspect of the web servers. It is used for surveilling web traffic to identify and stop possible incoming attacks and for protecting your website and visitors from malware. On the other hand, Environment Security focuses on identifying and destroying already existing threats across servers. It also prevents malware from spreading on client accounts.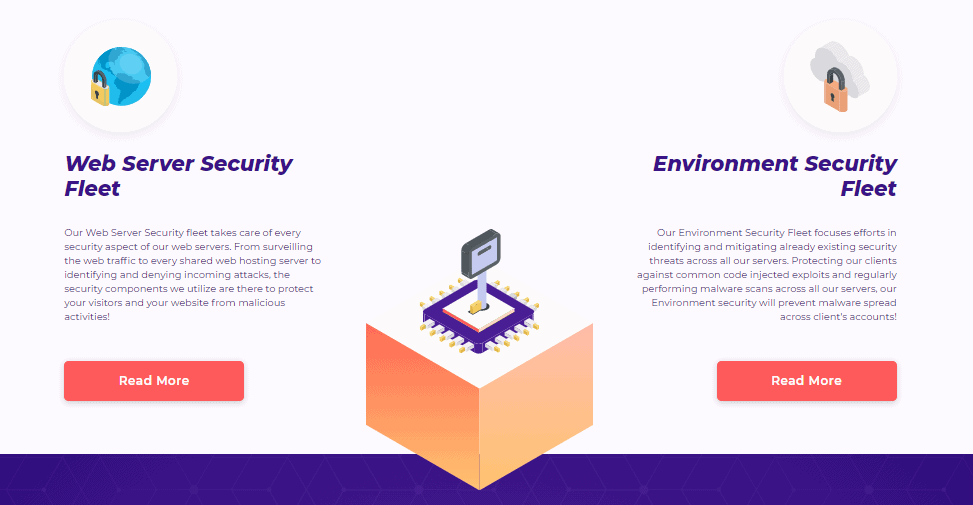 Remember when I said that HostArmada is reliable? Its support team is available for any inquiries 24/7/365 via ticket, chat, or phone.
Every ticket that they receive will be answered within 10 minutes. And the ticketing system is used for more difficult and complex technical problems that require the help of the senior team.
The phone and chat can be used for any general questions and simpler technical difficulties. The success rate of solving problems is 99% which means the support team will be able to handle and resolve almost every case. So, if you have any questions or doubts, don't hesitate to contact support.
Final thoughts
Web hosting is a foundation for your website that takes care of your website's speed, security, and reliability. There are different plans and price points that you can choose from based on your needs, wants, and experience.
HostArmada offers solutions with a vast array of features that will make your website fast and secure. It has an intuitive and easy-to-use dashboard as well as a control panel that you can manage your website with.
Technical support is there for you in case of any uncertainties and questions, and so are all the different guides, posts, and tutorials.
HostArmada has a lot to offer and a competitive price, so if you are looking for a reliable and flexible hosting provider, be sure to check it out!