Nowadays, many online developers actively use WordPress. It's an open source platform that helps to create a tool written in PHP. It is probably the most effective way to ensure perfect blogging and management of your content. It's possible to initiate a website that is 100% yours. Thus, many website owners actively use WordPress and its themes.
It is especially important for essay writing websites. They ought to set original, readable menu and other pages. As such resources help students to write great pieces of writing, they are simply obliged to create a perfect interface.
A correctly chosen theme may lead the whole idea to ruin or make it attractive to millions of users.

Let's discuss the importance of the website's theme. Its main features are:
Navigability. Every website ought to have a theme that simplifies navigation throughout the platform. All the icons, buttons, pop-ups, animations and pages should be clear. Thus, a visitor can easily find the required option and use the services. Otherwise, the visitors may quickly exit the platform and find the one which offers a wise menu.
Compatibility. There are multiple technological devices and people use all of them. Of course, you would like to be able to access this or that website on your smartphone just like on your laptop or PC. Accordingly, WordPress allows using and accessing various cross-platforms.
Responsiveness. The speed means a lot as well. On average, users may tolerate less than half a minute. If the process of downloading isn't completed, they switch to another website. All loads ought to run very fast.
An appealing design. Most users look at the image first. Of course, it's a great mistake because a beautiful outlook doesn't promise that an application will run correctly and fast. Nonetheless, the combination of appealing design and high quality is actually powerful. Fonts, images, menus, icons, videos, and similar stuff are supposed to be attractive.
Now, we'll cast some light on 5 great WordPress themes.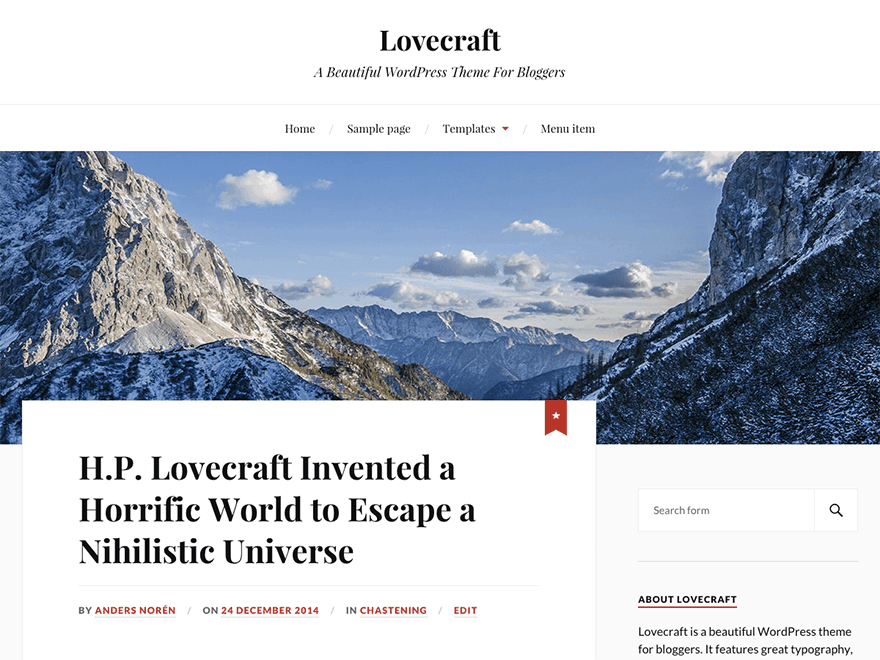 This platform has a sophisticated style, which automatically elevates any blog and makes it pleasant to the eye. It offers the Playfair Display, which is supported by Google. The outlook is elegant and looks attractive on smartphones.
It's possible to use various post formats. You won't annoy your visitors with the same dull-witted themes. Choose various blog post formats and impress your visitors with the originality and elegance.
Mind that the platform allows adding your own logo and substitute the typical homepage header with whatever image is to your liking. You'll enjoy 17 default widgets. In the meanwhile, you can get hundreds of them on the plugin repository.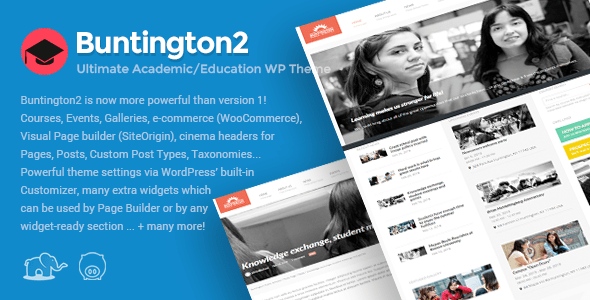 It's an interesting variant, which is used by many educators. It's actually an educational website that is of great popularity. It has an outstanding graphics builder, offers lots of widgets for events and searching for work, contains sliders and a powerful gallery builder. The website is very fast and it won't take long to upload the necessary page or file. The design is minimalized but its visual attraction is amazing.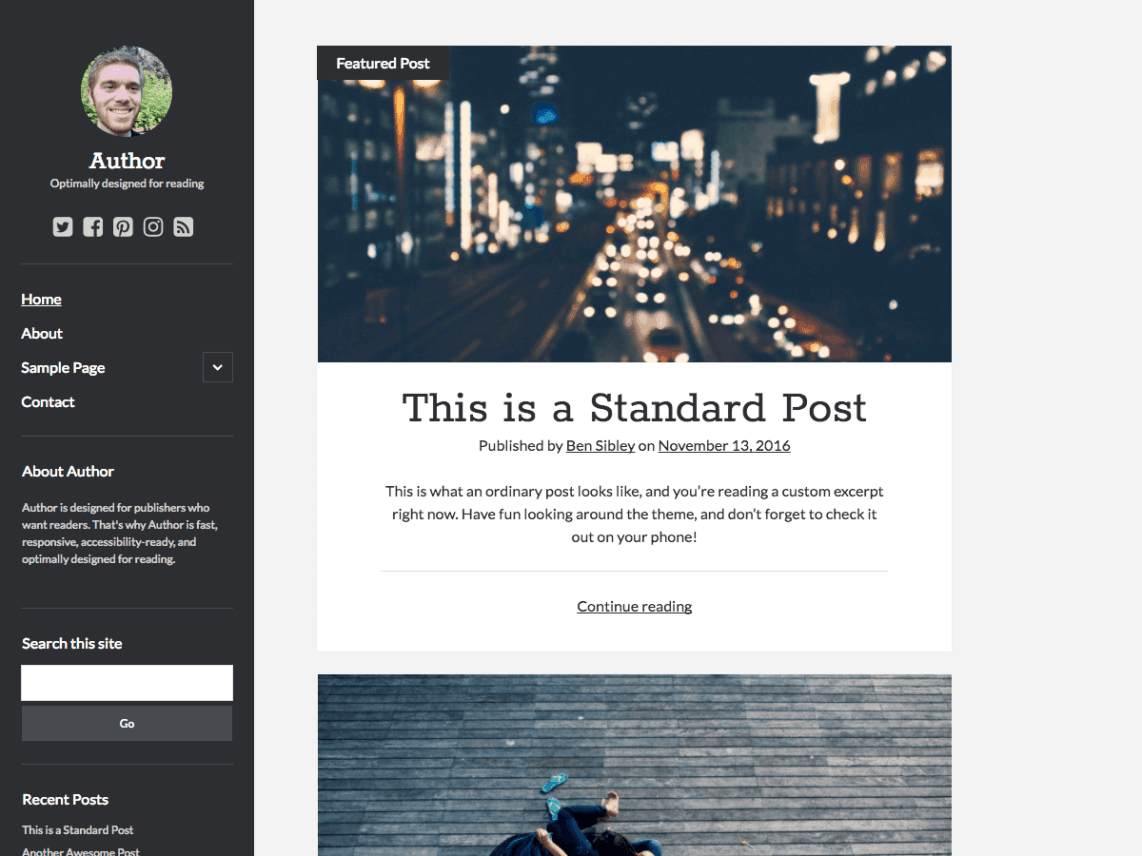 This very option is specially created for writers. Even its name, Author, underlines it. It has a simple design that doesn't withdraw attention or irritates. The menu features are available in the sidebar. Accordingly, it doesn't appear in the middle of the screen, which gets on the nerves of many users.
Using the Author, one may easily create his/her own brand and develop it in the way he/she wishes. You can, so to speak, add personality to your website and make it step out of the crowd. The platform includes various widgets. Get category links, ads, the latest posts and so on. The website is accessible on smartphones. The theme is fully responsive and fast.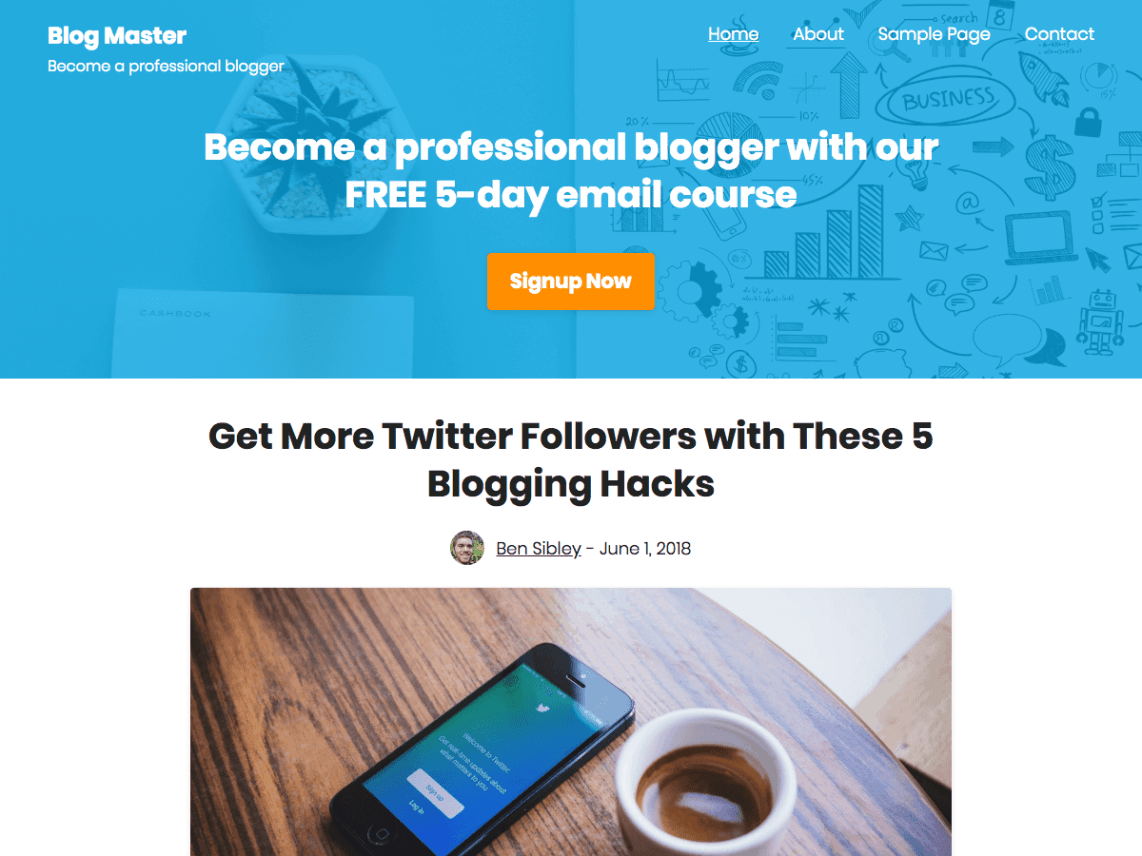 In case, you want to enjoy a beautiful website outlook consider Challenger. It runs very fast and offers multiple features. This website is fully widgetized, which provides its owners with multiple functions.
For example, you can add a customized headline, background image, animation or any button you wish. You are free to add links to your buttons. Thus, your visitors will get to the required pages and menus. Of course, you will be able to add logos and icons to whatever social network is needed. It makes the use more practical and convenient. You may even change the size of the icons and logos to fit the needs of your customers.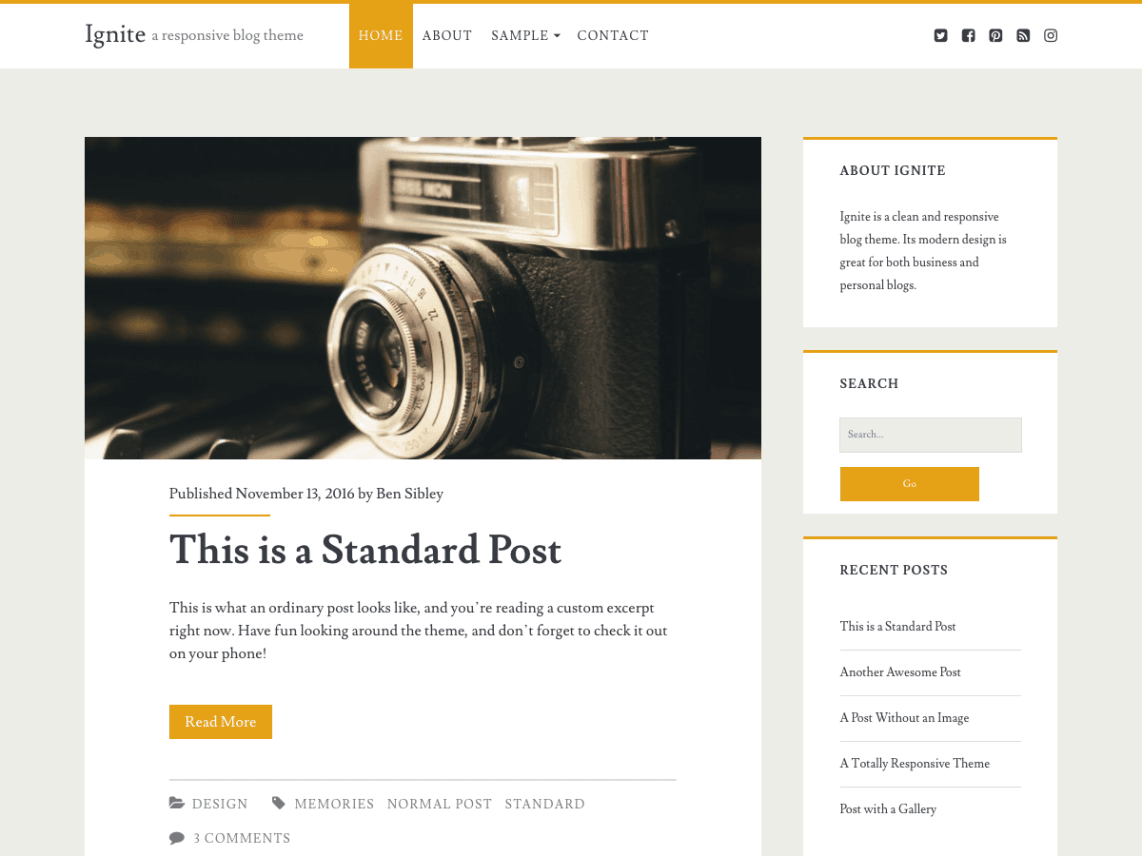 This platform is a nice option for bloggers. One may select out of multiple widgets, icons, animations, images and so on. Thus, your blogs won't be silly and too boring. You can add a special image for every section. Such an opportunity is likewise helpful for professional essay writing services because most of them implement blogs as well.
Conclusion
Blogging is important for writing services. Blog posts contain some helpful tips and examples about how to complete this or that piece of writing. Accordingly, the visitors will be grateful for the chargeless assistance. This attracts more potential customers.
The interface is user-friendly. Even the newbies would hardly experience any difficulties in navigating on the website. It's possible to play with colors and fonts to make the appearance really attractive. This choice is reliable because the platform has been updated 76 times during the last 5 years. Its developers take into account modern tendencies and adjust their product in accordance with the needs of customers.