Right after the Thanksgiving Day in the United States, which is the fourth Thursday of November, comes the time that all shoppingholics simply love. It's Black Friday – a day when millions of people worldwide decide to go on a shopping spree. That doesn't surprise since companies successfully lure us all in with some tempting discounts for products that we've been wanting for weeks.
So, if you're in for some discounts, mark November the 24th & 27th in your calendar.
Just three days after that comes Cyber Monday. As you may guess, this one is all about digital products. So, whether you like it or not, there will probably something you will want to get during this season.
Check the list of 20+ websites that list Black Friday & Cyber Monday 2017 #WordPress deals!

Not that long ago, WordPress companies joined this mayhem. And unlike retail stores that force you to wait in line to get products at discounted prices (and maybe even fight for them with other fanatic shoppers), companies that sell plugins, themes, hosting and other WordPress-related services have it easy on you. You just have to get the coupon code or follow a special link to get the time-limited discounts.
Since there are literally dozens of websites that list even more amazing deals, we're not going to list the same deals one more time. Instead, we are going to list all those websites that participate in this year's Black Friday & Cyber Monday craziness. Enjoy the deals, and happy shopping!
We crafted a few discounts, too
Before we get to the table with all sites that list dozens of Black Friday & Cyber Monday deals, here are a few discounts of our own.
There are more than 100,000 users who are proud to have their locations shown with Google Maps Widget. The plugin is lightweight, yet the fastest one for the job. There are plenty of features that allow you to customize your maps in details, so make sure to check what GMW PRO has to offer. And the great thing is that you can get it with a 30% discount until November the 28th.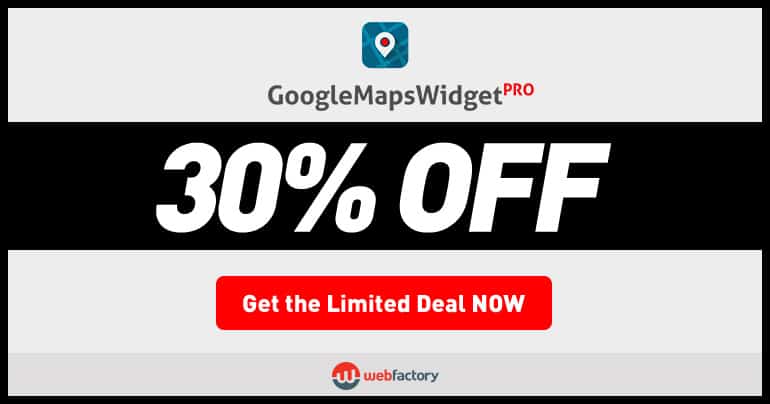 You should never overlook the security of your blog. Since it's quite hard and time-consuming to do everything on your own, let Security Ninja be your personal security assistant. The plugin will watch over your WordPress site, inform you about problems, and it can even fix many of them automatically. Now that the plugin is 30% off the regular price, don't jeopardize your site's security!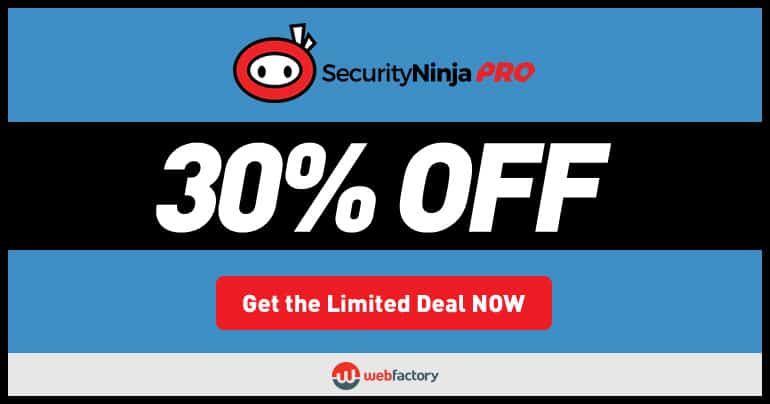 If you still haven't launched your new site, or you're simply doing maintenance on the one that's already up and running, you shouldn't let your visitors land on empty or broken pages. With UnderConstructionPage plugin for WordPress, you can create a coming soon, maintenance or under construction page in a matter of few minutes. There are some great templates designed by professionals, and most of the things are done automatically. Get the PRO version for 30% off the normal price! The deal will become available on November the 24th.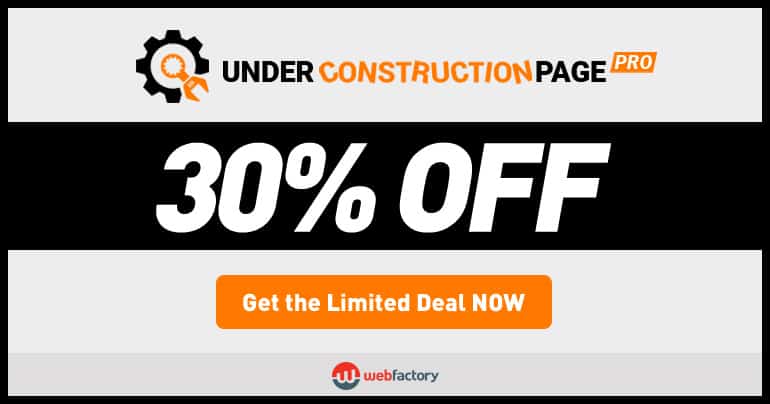 Want all three plugins? Here's the deal for you – the bundle contains Google Maps Widget PRO, Security Ninja PRO, and UnderConstructionPage PRO that you can all get for 55% off the regular price! The deal will start on November the 24th, and will be active until November the 28th so make sure to follow the link before it gets expired!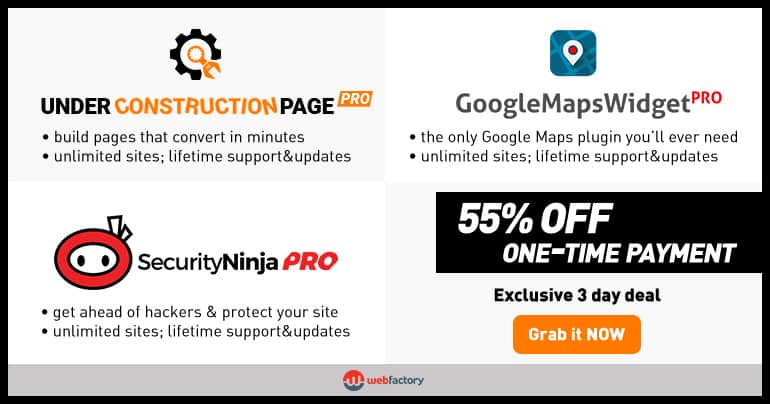 Deals from our friends
Code: wowfriday

Get 50% OFF on "All Themes Package" from WowThemes.net. A package of +40 premium themes with extended license, unlimited domain use & support, now for $45 only! All themes are responsive, modern, clean coded, cross browser compatible and constantly updated. This is a deal you can't miss!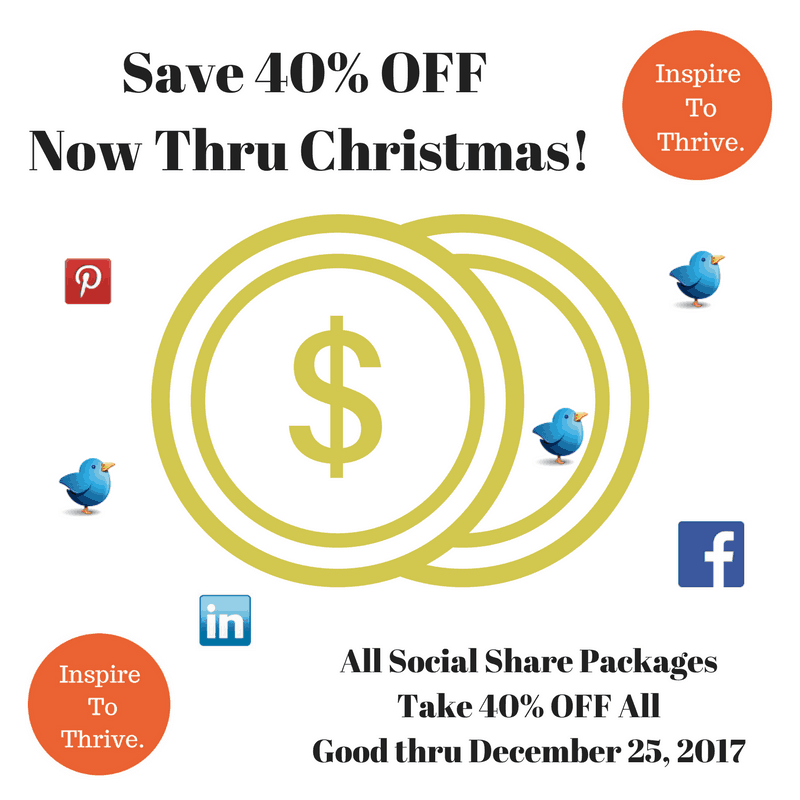 Get your content shared more on social media between now and Christmas at these discounted rates. Take 40% off any of the 3 share packages from Inspire To Thrive.
Not only does it get shared on the big social networking sites but also in places like BizSugar and Inbound.org (as long as the content is relevant there.)
Code: BF85OFF


SlideDeck is a free responsive WordPress slider plugin. It is packed with advanced features to create slideshows for your WordPress website. You can add multiple content sources, HTML slides, and custom layouts. Get 85% off on the SlideDeck Mega Bundle (all extensions).
Code: WPEKA50OFF


WPeka Club is a one-stop-shop for premium WordPress Plugins and Themes. You can choose from a wide range of products or get all of them at very low price. This Black Friday and Cyber Monday, get flat 50% OFF on all the Plugins and Themes.
Code: BLACK



StrictThemes build unique WordPress themes and plugins. If you think building a professional website should be easy, you are in the right place! Their goal is to create amazing-looking themes that are naturally easy to use and customize, without any compromise on performance. Enjoy 50% discount only this week!
Code: BLACK


Designmodo delivers useful information about the web design and development industry. In 2011, Designmodo began to create and sell premium UI kits. That evolved into creating advanced website builders made exclusively for web developers, making Designmodo a pioneer in UI kits and static website builders. Use coupon code BLACK during checkout and enjoy 70% discount.
Code: BF2017


SecuPress is a WordPress Security Plugin that features a scanner that will test your installation to give you a grade that indicates a level of security of your website. The 4 steps wizard will guide you through a funnel of correction. In no time your website will be more secure and at the same time, you already know what has been activated to protect your website against what, and why. Get it now for 30% the original price.


117 Training videos to help understand the basics of WordPress, Woocommerce, WordPress SEO, basic theme customization and more! All this at a whopping 75% Off our already low price.
Code: HOLIDAY60


25+ premium WordPress magazine themes with a massive 60% off all plans!


BlogVault is the most reliable WordPress backup, staging, migration & security solution trusted by over 200,000+ websites. It can backup or migrate a 300 GB site without overloading your server. BlogVault is offering the biggest ever Huge 35% off all new purchases (across all plans) and on all plan renewals and upgrades.
Ready to browse through all available WordPress discounts?
It's time for the list. Here are all websites that offer amazing discounts for Black Friday & Cyber Monday in 2017. At least those that we were able to found. If we missed a blog that offers WordPress deals, please let us know in the comments. We will try to update the table on an everyday basis so you don't miss out on fantastic deals. Prepare for browsing and get your credit cards and PayPal accounts ready:
There are so many good deals on these sites, and we hope that you will find at least one that will help you improve your blog. Which deal did you like? Are you planning on buying any of the WordPress items or services on discount? Let us know in the comments.